Today Katie Bugbee from Care.com shares some holiday ideas for the nanny or caregiver in your life:
There's a special relationship you form with your nanny. She's your family life-saver. She's the number one fan of your children. And let's face it, we might even choose our spouse leaving for a week – over our nanny. As much as you love her, depend on her, and treat her like a friend, she's also your employee. So what do you get this special co-parent for the holiday season?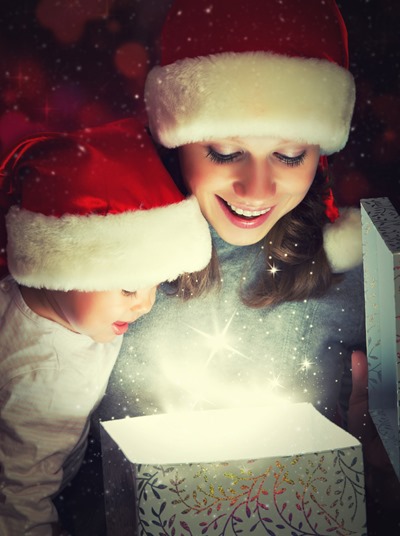 It's actually not a very hard decision. The fact is, this profession is typically paid a holiday "end of year" bonus that is equal to one to two weeks' salary. In fact, this is something she has grown to depend on as extra income.
The state of Massachusetts pays the highest nanny bonuses ranging from $575-$1150. (See here for each state's data.) And yes, many families budget for the added expense throughout the year. One thing you can't hide from your nanny – how much you're spending on other people!
And while money is incredibly generous, people still want to let their kids give their beloved caregiver a gift – even pick it out. Here are some ideas that can come from the whole family. Be sure to add a card that tells her just what she means to all of you.
1. Beach bag: You're on the South Shore – clearly the beach is a big part of her summer routine. Refresh her tote with something stylish. Or, consider giving her an LL Bean-type carryall that you can monogram.
2. Spa gift card: Send her for a mani-pedi at a local salon. If she doesn't have a favorite place, make sure the one you choose is on her commute home.
3. Hosting help: Consider what she likes to do outside of work. Does she have friends over for cocktails? Does she cook? See what you can do to make this more festive or easy for her. Consider new barware, serving platter or festive side dishes.
4. Homemade ornaments: Have your kids make holiday ornaments for her tree. She can accumulate them year after year as loving keepsakes.
5. Lotions and scrubs: While this might seem a bit generic, you can alleviate some of that by getting higher end products with the message of pampering herself. Add bath salts, exfoliates and lotions in scents you know she loves.
6. Slippers: Who doesn't love cozy furry slippers? They're a great gift if you have a no-shoe policy in your home and cold floors as well.
7. iPad or iPhone case: Look for cases that can be monogrammed or have some hip style that's so her.
8. Smart touch gloves: These gloves enable someone to use a smartphone screen without getting her hands cold. And while she'll appreciate it for any day of the week, they're extra great for texting you pics of all the sledding, snow fort building and snow people making going on at home!
9. Nice blanket or throw: Give her something that lets her enjoy her downtime even more. A fuzzy blanket for cuddling on the couch is a wonderful gift. Get it monogrammed for extra specialness.
Have other ideas? What are you giving your nanny or part-time nanny for the holidays?
---
Katie Bugbee is the senior managing editor and resident parenting expert of Care.com. A busy working mother of two, she's an expert on many parenting dilemmas, from appeasing picky eaters to finding the perfect nanny.
---