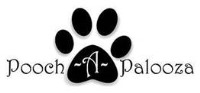 Got dogs?  Love dogs?  Be sure to check out the first ever Pooch-A-Palooza Festival in Canton, on June 22nd and 23rd.  The festival  will host more than 10,000 attendees and many of their dogs, taking over Prowse Farm at the base of the Blue Hills for this two-day outdoor family-friendly festival.  Read on to find out how to win a 4-pack of tickets to the event!
Pooch-A-Palooza will feature live bands, a beer garden, local food trucks, an interactive kids' zone, dog pavilion with agility performances and contests, a relaxing dog park, and a large vendor marketplace  featuring one-of-a-kind products and services appealing to dog and non-dog owners alike!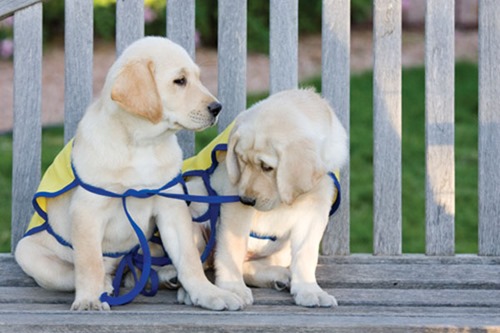 New sponsor Target will be on-site at the festival with a pet-centric pavilion, featuring a host of activities for pets and their owners, including:
Ask a Pro – Local, trusted pet experts will be available to answer questions and give advice to pet owners about types of breeds, pet ownership, and much more.
DIY Stations – Ever wanted matching pet tags?  Pet owners can create custom pet tags for themselves and their furry friends.
Photo Op – Festival attendees and their best friends will be able to take a family portrait and immediately receive a printed photo take-away, as well as a digital copy of their photo.
Doggie Bag – What's  a festival without some treats?  Each pet owner will receive a treat bag with Target samples and coupons.
Pooch-A-Palooza will feature demonstrations that exemplify the abilities of canine friends.  The festival will also offer performances by The Marvelous Mutts, a thrilling dog sport entertainment  group that showcases some of the world's finest canine athletes.
Not a dog owner? The festival is designed to appeal without man's best friend as well.  Throughout the weekend, there will be well known local bands on the main stage from The Motel Kings, The Groove Junkies, Joshua Tree, The Josh Logan Trio, Johnny Hoy and the Bluefish, as well as family favorites Steve Songs and Vanessa Trien.    The full schedule of musical performances is available at www.Pooch-A-Palooza.com.
In addition to music and dog performances, Pooch-A-Palooza offers a host of activities designed to appeal to people of all ages.  Features of this first-time festival will include:
Petco Pooch Pavilion, host to some of the most exciting dog entertainers around.  Watch trained pups race through an obstacle course, leap high in the air to catch floating Frisbees and display their fanciest attire in the "best dressed dog" contest.
Cadillac of Norwood Marketplace – from crafters to children's products, jewelry and more, there's certain to be something for everyone and their dog too.  It's the perfect place to find a treat for that special dog.
Kids' Activity Zone – Pooch-A-Palooza will feature a fun-filled day of entertainment, face painting, crafts and more.
Food Alley – Every festival must have food – and Pooch-A-Palooza offers a wide variety of items for humans and dogs alike.  Attendees can spend the day tasting cuisines from some of New England's best food rucks and vendors, including the Chicken & Rice Guys, Kefi's Kitchen, Cupcake City, Batch Ice Cream, Chicken on the Road, and b.good.
Beer Garden – For dog lovers 21 and older, Pooch-A-Palooza will feature a beer garden and offers attendees a place to relax and enjoy the sunshine while soaking in the excitement of the festival.
Advance tickets for Pooch-A-Palooza are on sale now.  Ticket prices are $15 for adults, $8 for children, and $12 for seniors.  Dogs are admitted free of charge but must be leashed.  Ticket prices day of the festival will be $20 for adults, $10 for children, and $15 for seniors.  Children 2 and under are free. To purchase advance tickets, visit www.Pooch-A-Palooza.com/tickets.
* * *
GIVEAWAY TIME!
We have 2 4-packs of tickets to give away to some lucky readers this week!  To enter to win, leave a comment here on this post, telling us your favorite dog breed!  Contest closes on Saturday, June 15th at midnight  Good Luck Mamas!
CONTEST CLOSED
CONGRATULATIONS TO CHRISSY & MEG!
* * *
Contest Rules:  One entry per person please.  Additional comments will be discarded.  US residents welcome, must be over 18.  Deadline to comment is June 15, 2013 at 12am (EST).  Two winners, chosen using www.random.org, will each win 4 tickets to the Pooch a Palooza Festival.  Winners will be posted here on this post, and notified by email.