As parents, we know that activity and movement are good for kids.  But how important is active play to children's health, and why?  How can we encourage movement and activity at this time of year, especially with our sometimes not-so-fabulous New England weather?  Recently I had the opportunity to interview Jen Keating, Director at the Bright Horizons center at the Hingham Shipyard.  She shared her ideas on why and why we can motivate our kids to get off the couch and move!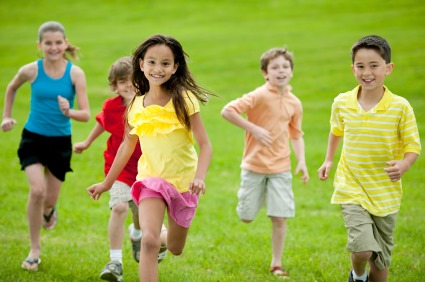 A little bit about Jen…
Jen started her career with Bright Horizons in March of 2000 while still in college, as an assistant teacher. She transferred to Bright Horizons at the Hingham center in February of 2001 as an infant teacher and held several different leadership positions until being promoted to Director in February of 2010.
How important is staying active to a child's health and well being?
Staying active is very important to a child's health and well being. With record rates of childhood obesity and weight-related health problems facing children across the United States, there is renewed interest in making sure that children are learning to be active, even at the youngest of ages. Our center offers a comprehensive movement program called Movement Matters to the children in our care. Participating in physical activities will help:
Improve locomotion, balance and coordination
Improve endurance, flexibility and strength
Improve eye-hand/eye-foot coordination
Improve large and small motor skills
Strengthen health, body awareness and spatial awareness
Offer experiences in relaxations and rhythm
Increase alertness, timing and ability to stop and start quickly and manual dexterity
Help improve listening and concentration, timing and coordination skills.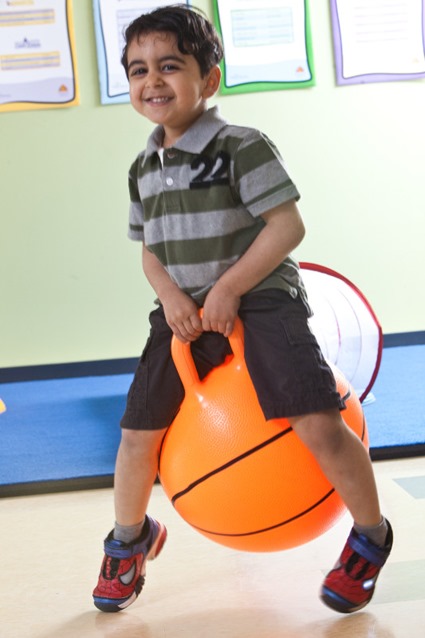 How much activity is enough? Is there a minimum amount of time that kids should be active each day?
According to the National Association for Sports and Physical Education, toddlers should engage in at least 60 minutes per day of unstructured physical activity and should not be sedentary for more than 60 minutes at a time, except when sleeping. They also recommend that children get 30 minutes of structured active time. This can take place all at once or can be split into two or three shorter sessions. In most cases, two or three shorter session are recommended for especially toddlers. With infants, many of their developmental tasks are focused on becoming mobile in their first year. Most infants are highly motivated to develop these skills. The key to an infant's physical development is to have plenty of time and space to explore his/her movement potential with an adult close by. With infants nine months or older, 10 to 15 minutes is recommended and the time should always be flexible.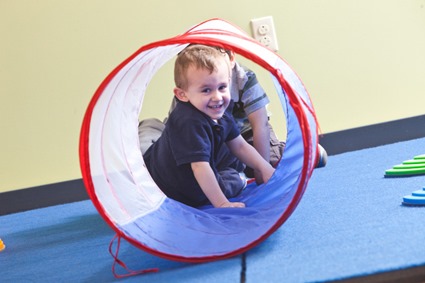 Besides physical activity, in what other ways does Bright Horizons promote a healthy lifestyle?
Our Well Aware component of the World at their Fingertips Curriculum is more than a fitness and wellness program. It is an approach to life that supports and facilitates ways that adults and children can incorporate healthy choices into their daily lives. Well Aware enables children to gain an understanding and awareness or how their bodies work, what their bodies need, and how to protect them. Well Aware also reinforces the importance of children spending time in the natural world, breathing fresh air, learning about growing food and becoming comfortable with the outdoors. Our teachers are in a unique position to be able to influence children and to promote an understanding of how food, exercise, and healthy choices impact our lives.
How do you incorporate active play time/physical play into the curriculum at Bright Horizons?
Most structured activities can be conducted indoors or outdoors. When outside play isn't possible, we work hard to keep the children active. Yoga is very popular with every classroom and can be done almost anywhere. The teachers also enjoy setting up obstacle courses for the children. Dancing and movement is also incorporated into our curriculum. Music will enhance any of these activities.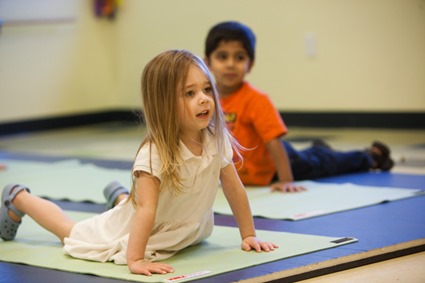 What is the Movement Matters Zone? How is does it fit into the curriculum?
Our Movement Matters Zone is a space specifically designed for children's movement activities. The Movement Matters Zone includes space for implementing structured daily fitness activities, as well as a climbing wall, mats for tumbling and exercise, and numerous ballet bars. The Movement Matters Zone is used daily by each classroom and includes structured and unstructured activities.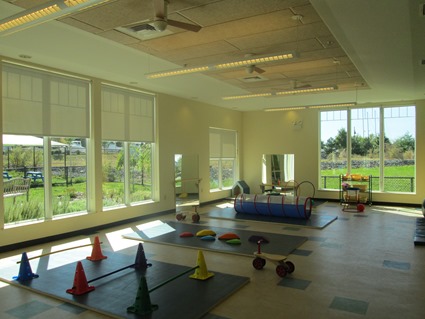 For parents, getting outside, especially with little ones in the house, can be challenging during the cold New England winters, but being active indoors can pose some problems too! Do you have any advice on how parents can keep their younger kids active, even when they are forced to stay indoors?
Since it can seem daunting to incorporate structured physical activity into the family routine, here are five easy tips adapted from our program that can be done at home:
Set realistic and sustainable goals for your family's lifestyle. Aim for just 20 to 30 minutes of structured activity each day.
Keep it interesting. Don't feel like you need to do the same activity for a designated amount of time. Breaking up activities and trying new things helps keep it fun and exciting.
Develop a routine. Use a song, puppet or prop to let your child know it's time to get moving.
Make it fun. Like adults, kids are more likely to want to do an activity they enjoy. Make sure they have a say in what activity they are doing. Does your child love to dance? Make it a nightly tradition to have an after dinner dance party to the music of their choice.
Being active doesn't always require running and jumping. Balancing and stretching activities count as activity and are a great way to introduce variety. Try using a patterned mat or rug to stretch on (like a Twister mat) or playing a game of "freeze" where you have to balance on one leg when the music stops.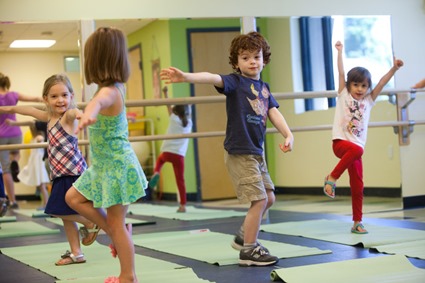 As kids get older (and bigger) staying indoors (and inactive) can induce a bit of cabin fever. How can parents keep school aged children engaged without settling for TV or video games?
There is an abundance of activities that will help engage school aged children. One of my favorite ideas is teaching children how to cook. Cooking and baking are a great way to get them up and moving. This will help expose them to healthy foods and the joy of cooking. I find that children are more willing to try new foods when they help to prepare it. Children who participate in cooking learn to apply reading and math concepts to real-life situations, how to plan, how to think, and how to manage their time wisely. They learn life skills such as how to plan menus, gather ingredients, prepare nutritious snacks, and clean up after themselves. The experience also fosters a sense of accomplishment and heightened self-esteem in children.
When playing outdoors is manageable, what cold weather activities will keep them moving?
Some of my favorite cold weather activities are:
Searching for animal tracks in the snow.
Creating food sources for winter animals.  Pine cones rolled in sun butter and bird seed is a great activity.
Building snow forts and snow people.
Painting snow. Mix food coloring and water and pour into spray bottles.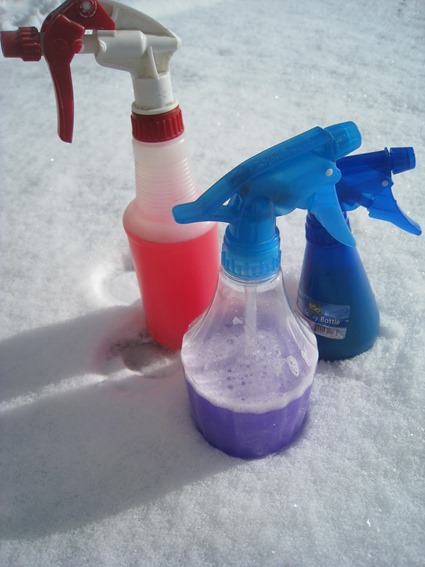 Thanks to Jen for the great information!  Want to know more about Bright Horizons at the Hingham Shipyard?  Read on…
What age ranges to you work with at the center?
We have children from 6 weeks to 6 years old. Most of our children graduate from our Kindergarten Prep room and move on to either public or private Kindergarten. We offer Back-Up Care for school aged children who need care during school vacations and snow days.
How do the curriculums and programs differ for the different age ranges you work with?
In our Infant Program, our space is built for babies on the move. We have bright mirrors, warm rugs, sensory tables, great books, and baskets filled with soft, natural materials. There are musical instruments, toys for pretend play, safe equipment, and outdoor places to explore. Even these youngest of children are encouraged to learn about their world through our individualized curriculum that invites exploration, celebrates each important milestone, and supports the transition from the sensory motor world of infancy to the increasingly social and self-directed world of toddlers.
In our Toddler Program, our space is built for active and inquisitive toddlers with environments made up of well-planned learning centers that allow for physical activity, child choice and self-directed play, small groups, and supportive teaching. There are reading nooks, sensory tables, great books, pretend play areas, baskets filled with dress-up and exploratory materials, musical instruments, and outdoor places to explore. Learning experiences are planned to promote each toddler's growing independence, to enhance social skills, and to build the confidence needed to reach their individual potential and prepare for preschool and beyond.
In our Preschool Program our classrooms focus on children's newly emerging skills and advanced use of language, math, and scientific thought. Multi-disciplinary learning centers encourage individual skills and emerging interests in academics, creative expression, and outdoor learning. Our curriculum stimulates each child's innate curiosity and exploratory nature to prepare children for lifelong learning. Children move to elementary school socially prepared, excited to learn, and well versed in the language, math, and science skills they'll need to succeed.
In our Kindergarten Prep Program our children are physically and cognitively able to take on more challenges while still engaging in important foundational learning like friendship building and developing a strong self-concept. Our READY for SCHOOL program helps children reach his or her greatest potential in all areas including beginning reading and writing skills, math and science concepts, large and small muscle skills, and social and emotional development. Our teachers stimulate each child's innate curiosity and exploratory nature to prepare children for lifelong learning and the skills needed to succeed in school and life.
Follow Bright Horizons on Facebook & Twitter!